2012 - Taranaki Champs at Okato
The Annual 2012 Taranaki Champs were held the weekend of 18-19 Feb 12 at the Okato Rifle Range south of New Plymouth. Many thanks to the members of the Taranaki Rifle Club for organising this meeting and preparing the Okato Range. Many of the competitors chosing to camp overnight on the range and enjoyed the beach camp setting.
Day one of the Champs dawned fine and warm with a steady sea breeze of 2 to 3 minutes blowing from 8 O'clock. Double 15 shot matches fired from the Taranaki Terraces was the order of the day. Day two dawned in a similar mode, fine and warm with 10 shots to be fired from 300, 500 and 600 yds. 600yds required up to 3 minutes of left wind that varied a good minute between shots. The down side to shooting on the Okato range is aiming into the morning sun at targets in dark shadow, I noticed all the locals had their sighting issues well sorted.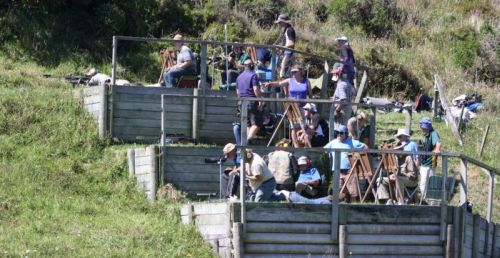 Taranaki Terraces - Shooters at the 900yd Line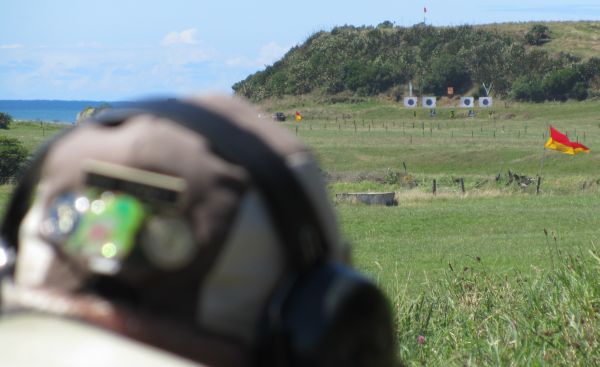 Shooters on the top tier of the Terrace at 900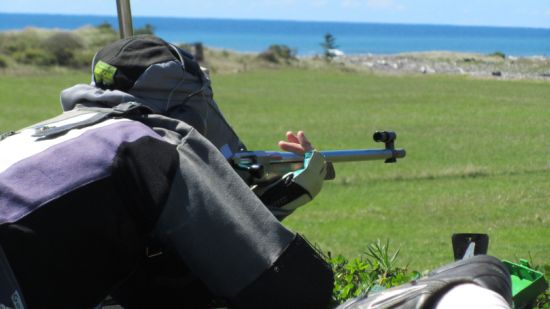 Kevin Win mid shoot at 900yds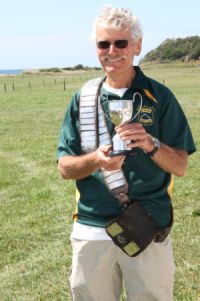 Alan Dickson Taranaki A Grade and Open Champion 2012