Marlborough Spring Meeting 2012
Final scores and report on the Marlborough Spring meeting at the Kaituna Blenheim Rifle Range.
Day one dawned cool and fine. The rain that was forecast did not eventuate, however the very strong north westerly did show up with a vengeance. Day one saw the first four ranges of a ten range grand agg.
The wind at 800yds was nearly unreadable constantly on the move from 4 to 9 mins right.
Flags at 800yds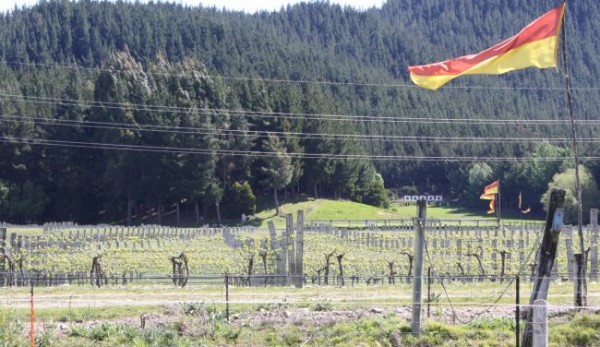 Shooters on the 800, all looking worried
Download the scores as at the end of the championship - congratulations to Malcolm Dodson, the Marlborough Champion
The champion club teams match was shot at 900yds, 15 shots and four shooters per team. The wind provided coaches with a real test of their skill with winds again from the right from zero to 9mins constantly on the move.
Malvern were winners on the day by four centrals over Petone