Auckland Championships 2012
Over the weekend of the 24th and 25th of November the Auckland Rifle Association Championships were held on the Cashmore Range. Conditions over the weekend were difficult all weekend, with lots of wind, but plenty of sunshine.
Mike Collings won the Championship with 244-28, from Brain Carter 2nd, Paul Neal won the F-Class, Graham Piper won FTR, Lee Houghton won B Grade, Stewart Lind won C Grade and two Range Cups, gaining his 1st 50 ever at 700 yards with 50-9.
A big thanks to Wallace Narbey for marking and running the butts, Clair Salter for the score keeping and Kim McCarthy's kids for marking.
Top Club Team for the Waihi Rooster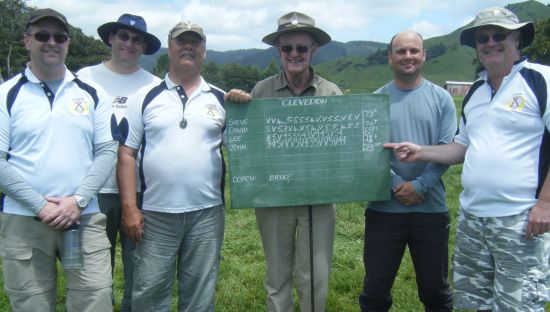 Auckland TR Champion 2012 - Mike Collings