2012 - Canterbury Champion of Champions
A fine still day was put on at the Malvern Rifle Club for the Canterbury Champion of Champions shoot for the 2011/12 season. Althought the conditions were still the Autumn light meant some struggled with the sighting.

The A Grade was won by Tim Webb from Christchurch none down on 150.17 from John Snowden one point back on 149.22. In the B/C Grade Malvern's Andrew Whooley won with four points down on 146.08 from Darren Swaney on 143.10.
Champion of Champions Match - 21 April 2012 - Malvern Rifle Club
| | | | | |
| --- | --- | --- | --- | --- |
| | 300 | 500 | 600 | Total |
| A Grade | | | | |
| T Webb | 50.05 | 50.08 | 50.04 | 150.17 |
| J Snowden | 50.06 | 50.10 | 49.06 | 149.22 |
| J Miller | 49.02 | 50.05 | 48.04 | 147.11 |
| R Rowlands | 49.02 | 49.04 | 48.04 | 146.10 |
| B Mehrtens | 49.04 | 50.08 | 46.01 | 145.13 |
| B Grade | | | | |
| A Whooley | 49.04 | 48.02 | 49.02 | 146.08 |
| D Swaney | 46.03 | 50.04 | 47.03 | 143.10 |
| J Fleming | 42.02 | 50.05 | 49.04 | 141.11 |
| J Forrest | 44.02 | 49.05 | 45.03 | 138.10 |
| D Miller | 43.02 | 49.06 | 45.01 | 137.09 |
Canterbury Champion of Champions 2012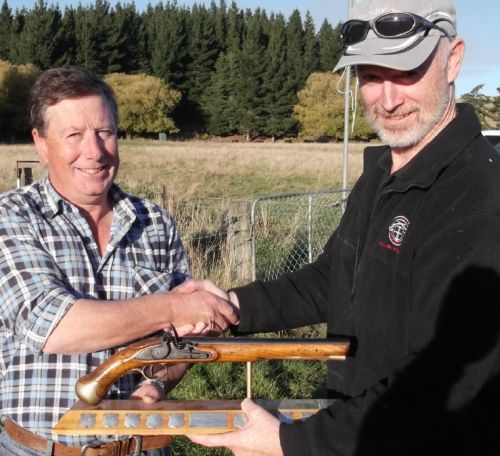 Canterbury B Grade Champ of Champions 2012 - Andrew Wholey