RIP Quinten (Nobby) Miller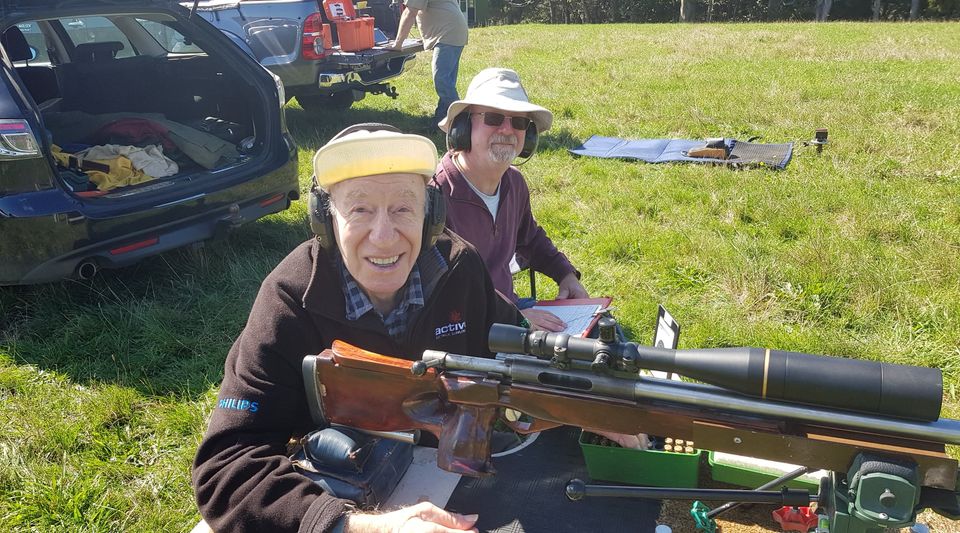 Quentin (Nobby) Miller has passed away today, 22 October 2020, aged in his 90's after battling Parkinson's.
Nobby joined the Auckland City Club in the 50's and lately has shot for the Akarana-City Rifle Club on the Cashmore Range. Nobby was a Life Member of the Auckland Rifle Association and worked tirelessly for the sport of Target Rifle Shooting.
Condolences to Mark and Faye who have lost both parents this year.
Addition:
We wish to advise that the memorial and celebration of the lives of Quentin (Nobby) Miller & Heather (Ne McIntyre) Miller will be held at 11am Wednesday 4th November 2020 in Drury Auckland.
Dad passed away unexpectedly but peacefully in his sleep Wednesday 21st October. Mum passed away after a long battle with illness during the Covid lockdown on 1st May.

If any NRA members wish to remember them or attend, they can contact me via either of the following
Ph 027 5364 970